Deposit Rates
Saving Accounts
Effective Date: 4th Quarter, 2016
Type of Accounts
Balance
Dividend Rate
Annual Precentage Yield (APY)

Regular Shares

$0.00 to $9,999.99

0.05%
0.05%
$10,000.00 to $49,999.99
0.10%
0.10%
$50,000.00+
0.15%
0.15%

IRA Shares

$0.00+
0.20%
0.20%

Checking

$1,000.00+
0.05%
0.05%

Platinum Account

Required services: Deposits of $500+, E-Statements, Netbranch Access, 10+ Debit Card transactions
Effective 01/2016
$0.00 to $15,000.00
1.00%
1.00%
$15,000.01 +
0.05%
0.05%
Nature of Dividends: Dividend are paid from current income and available earnings, after required transfers to reserves at the end of the dividend period.

Money Market

Effective 06/2014
$1,000.00 to $9,999.99
0.05%
0.05%
$10,000.00 to $49,999.99
0.10%
0.10%
$50,000.00+
0.15%
0.15%

Regular & IRA Term Share

Effective 06/24/2014

Six Month

$1,000.00
0.15%
0.15%

One Year

$1,000.00 to $9,999.99
0.15%
0.15%
$10,000.00 to $49,999.99
0.20%
0.20%
$50,000.00+
0.30%
0.30%

Two Year

$1,000.00 to $9,999.99
0.40%
0.40%
$10,000.00 to $49,999.99
0.50%
0.50%
$50,000.00+
0.60%
0.60%

Three Year

$1,000.00 to $9,999.99
0.65%
0.65%
$10,000.00 to $49,999.99
0.75%
0.75%
$50,000.00+
0.85%
0.85%

Five Year

$1,000.00 to $9,999.99
1.25%
1.26%
$10,000.00 to $49,999.99
1.35%
1.36%
$50,000.00+
1.45%
1.46%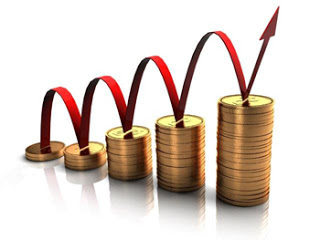 Looking to stay competitive in today's changing markets? If so Alhambra Credit Union offers a Step-up Rate Program.
If rates increase before your term share has matured, contact us and we will "step-up" your rate one-time to the current rate for the remainder of the term.
Penalties may apply to early withdrawals.

Your Savings are federally insured to at least $250,000.00 and backed by the full faith and credit of the United States Government National Credit Union Administration, a U.S Government agency.